Poetry library
Welcome to the Spectrum online poetry library! Over the years, we've received a wonderfully diverse selection of verse. Delve through our virtual shelves to find the latest poems from our current issue, read poetry from previous editions, and even submit work yourself.
(An Aspie's tale)

I have five accents available:
First, my monotone for the mundane.
Applied for responding to inane queries of my innocuous actions to pedantic managers who think
they need to keep abreast of my calendar.
Second, is inoffensive Brummie. I may apply to buying petrol; or lottery tickets; or perhaps giving directions to men in Adidas track suits needing to get to Wetherspoons. I will say "mate" and "cheers"; have a few beers whilst watching a silent live tele with erroneous subtitles — hilariously
Next, my menacing shell: trouble(d) geezer straight from Hell.
Back off; don't harm me and won't have to harm you. May have done bird; may have points on my licence; hate students and authority. Drop that 'g' and 'h' and talk a little louder/deeply.
Fourth is my stuttering doggerel; used when I'm at ease with you.
Motor slower than mind which whirls; I slur
and gabble and stop when I
shouldn't. And start when I shouldn't.

With these
I will go over tomorrow's conversation and facial expressions and appropriate pause for thought, with ease
limiting your input as spontaneity rehearsal needs.
Yes, my syntax is designed for internal rhyme
And word rhythm
For prose well written.
Body language is foreign,
Don't even know my natural gait
I have no nature to fake
If I'm eloquent and verbose or loquacious or articulate with my vocabulary choices; you need to do your research, dumbing down isn't me, shame on you not shame on me.
My handwriting is a scrawl because my mind is faster than my fingers
Frustrating for me, as it belies my belief of my misunderstood genius.
So, this is my communication breakdown
It's how I can interact;
My flow chart for
Integration
Amongst you.
By Dave, issue 107
"Body language is foreign, Don't even know my natural gait, I have no nature to fake."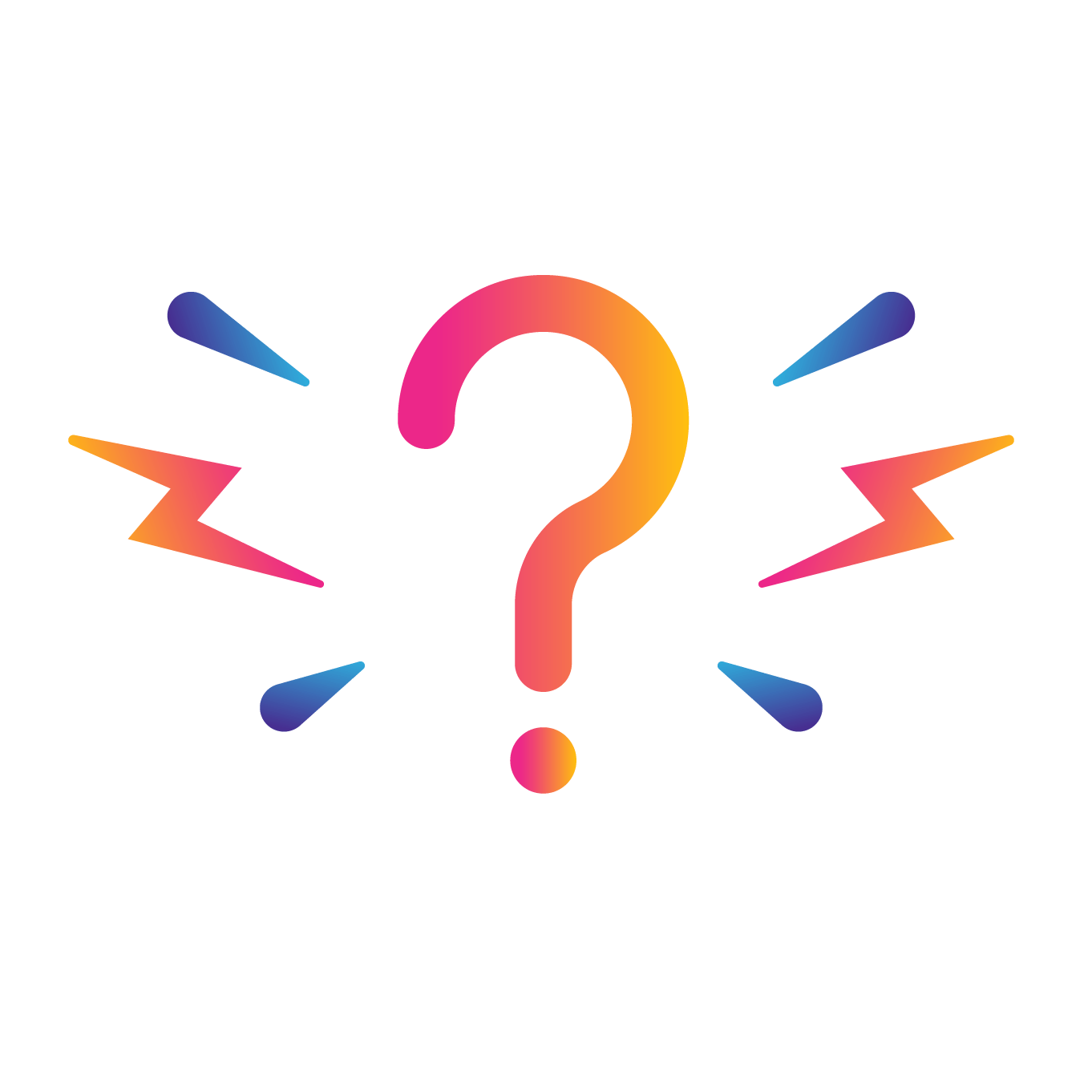 Split in two (half one)
The great gash, vein harvesting,
Perfusionist, CABG
Circulation system
Releases a variety
Bits of blood cells
Scalpel slicing through
Over the breastbone,
A blast of burning
And the saw breaking
Oozes marrow mid
I was under the knife.
How to stitch the sutures,
Coronary care,
In situ
The heart attacked
Only the surgeon's skill
Metal midwife
The blood
The triple threat
The body's prow un-manned
The drugs wore down
Rhythm
Round-the-clock
Aided and abetted by
Nursed needfully,
For half of the heaving
I was borne away
Monitored and mentored
I was much the same
Split in two (half two)
heart-lung machine,
"off-pump" surgery,
and the surgery
of debris including
tubing and plagues.
the skin,
electro-cautery buzzing,
as the current cauterised
through the sternum
the centre of chest.
The hand knew how to knit,
the sinews.
the unit unlocked.
the leaking vessel.
heaven no help,
could save.
cradling caul.
re-routed.
by-passed.
bowed before
my defences.
re-established
recovery
asomnolent staff,
doctors delivered.
diurnal day.
before coming back.
by disabling darkness.
but markedly different.
By David, issue 107
"I was borne away before coming back. I was much the same, but markedly different."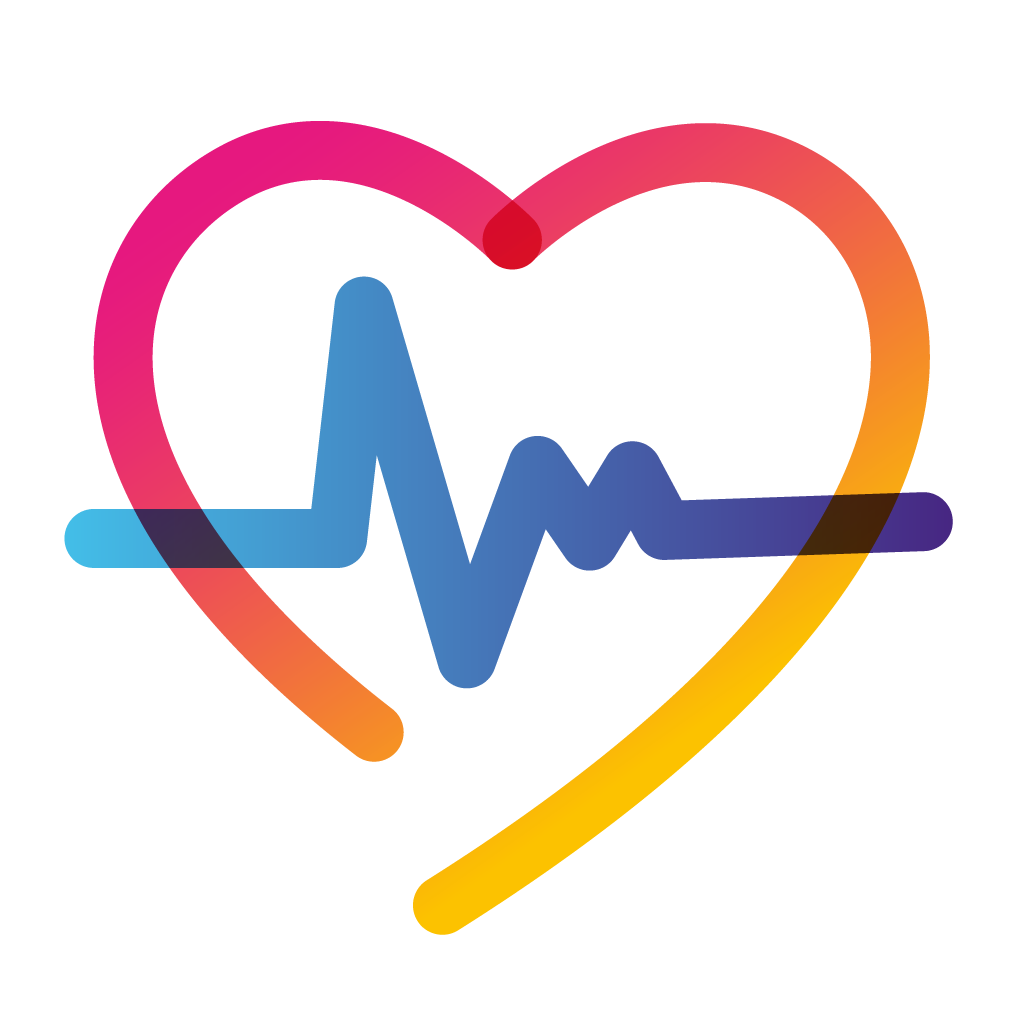 Poems from previous issues

Explore our mini-collection of favourite poems from previous editions of the Spectrum.

I am deficits,
disorders,
and abnormalities.

Difficulties,
restrictions,
and limitations.
Inabilities,
sensitivities,

vulnerable.

I am kind and considerate,
but cold.
Accomplished in everything I attempt,
but intolerant of imperfection.

I am fearless and confident,
but anxious.

My responses are disproportionate,
(I am always too little
or too much.)
My speech is clear and easy to understand,
but too quiet.
I'll smile when you make a joke,
(if I realise it's a joke at all)
but not just because you smile at me.

I have no interest in casual friendships,
but am easily led and manipulated.
I'm clever,
but have no common sense.
I eschew conventional gestures,
I am atypical,
unusual.

I'm blunt,
(I tell the truth,
funny how that's seen as a problem.)
Conversation does not come naturally,
I'll panic if you don't follow my script.
I cannot empathise spontaneously,
(what does that even mean?)
But I will try and fix things,
And if you ask, give you a hug.


I am reduced to a list,
A diagnosis,
a disability.

The myriad parts of me
dissected,

and judged.

The labels are all people see.
The acronyms
stamped on my soul.

Incapable of love.
Or of empathy.

A robot.

I am intensity,
curiosity,
and creativity.
Ambition,
acceptance,
and logic.
Talented,
resilient,

strong.

I will drive across the country,
if someone I love says they need me.
My friendships are few,
but precious.
I'll trust what you tell me,
until you're caught in a lie,
better that,
than to live in suspicion

Conversation is hard,
small talk is painful.
But tell me your passions.
I'll listen.

I am my own calm
in the storm of the world.
Where everything hits me at once.
I can retreat into silence,
and a perfect focus,
I strive for perfection
because I know that I'm capable.
I can manage anxiety,
and sensory overload,
triggered at the drop of a hat.
I throw myself into interests
with childlike enthusiasm,
because life is a game, after all.

I see beauty in details,
in patterns and colour,
in the order of numbers and science.
In the sound of a word,
as it repeats on my tongue,
making peace in the middle of chaos.

I am more than a list,
I'm a constellation of stars.
My darkness is spangled with light.

I can't write a poem
about all that I am,
I can't be constrained
into lines.

If I'm a robot,
I'm Data with his emotions chip on.
Everything intense and overwhelming.
But there's persistence in confusion,
strength in despair.
And I'm only cold if you don't care enough
to really look at what's there.

I am of another world –
A visitor, a stranger to your shores,
An immigrant born in your heartland.
I am other,
Apart,
A legal alien in native skin,
Vulnerable,
At your mercy.
So treat me gently:
Your customs are strange to me,
Although I was raised within them,
And I fear your people,
Your places,
You.
Accept my behaviours,
As I accept yours,
And understand that I am different,
Not dangerous;
I shall come to love your world;
And it shall become my home from home;
But at heart,
I am always other,
Always apart.
I am of another world.



Illustration by Spencer Cotterell

For more otherworldly features, visit our Alien archive.
At the end of a story
there always has to be a dog
waiting for the clue
in black and white.

Every day he awaits,
the opening of the door;
that is the essence of his existence.
He waits patiently, eagerly
only to please
what he does not understand.

After the end of a story
the dog walks a crowded street,
not knowing where to go,
or who to live for,
only knowing the road
in front of him:
black pavement
below a white sky.

Every day he awakens
into a world
he does not understand
chasing cats
to horizons,
where dogs are not allowed.

At the end of the story,
the door closes,
and faces look just the same,

just too damn gray!


Looking for more canine-themed content? Visit our Animal archive.
An autistic dance
Is a tap, rap, hum
Of a finger drum
And a clicking tongue

An autistic dance
Is a jump, skip, hop
And a spinning top
Never seems to stop

An autistic dance
Is a song of "eeeeee"
And a swinging glee,
And a joy to see.




Illustration by Sophie: "This is me with one of my favourite stims, chewing on my watch. I'm also wearing my space school hoodie, as space is one of my big special interests."
He sits at his table doing the crossword;
A Zen crossword - doing it by not doing it
A man who sits and thinks and doesn't.
His dreams of riches gnawed at by the mice;
His ambitions of fame drying cold on the plate;
A man with a girlfriend in every town except his own;
A myriad of friends he never sees or calls,
His cushion stained with gravy,
His dictionary torn and thumb-eared,
The television jerking soundlessly,
His fish tank as still as the grave,
The Chinese carpet parked with boxes,
The cupboard filled with boxes,
Shelves full of boxes and books -
The sideboard arranged like a garden,
Filled glass jars the perennials,
Height provided by the wooden spoons,
Showy displays of cheese and jam tarts,
Old favourites like the egg-carton and toaster;
Hanging things from the available hooks,
An Inuit montage, the parsley crop, and wind chimes,
A snake of napkin rings, and a banana rack of cards;
By his chair a bag of heavy metals,
With a flattened water-cylinder atop,
An Inca sculpture with its burnished tones;
And everywhere a stillness like a latent spring,
The leaning tower of flower pots, the piles of paper,
The glass jars full of coloured string.
Poised for Aslan's coming,
Waiting for the Sun to come,
And warm the hearts of Man.
He worked alone, not a team player
Not a keeper or a stayer
Didn't fit in, not really our sort
Talked about boring stuff not sport
We had to let him go
She didn't smile, service with a frown
Missed the big picture, always drilling down
Flapped her hands, rocked and hummed
Chewed her pen and sucked her thumb
We had to let her go
Profit margins were getting low
We didn't want to let him go
But some things we just can't afford
We can't keep funding his support
So we had to let him go
Wasn't friendly — never spoke Lost her temper — can't take a joke
Had some really weird obsession
Didn't give a good impression
We had to let her go
She wouldn't put in the extra hours
No party tricks or superpowers
Too quiet — too loud — too fast — too slow
Everyone said she had to go
Great at the actual job, to be fair
Well, yeah
But we had to let them go
Why do you like that tuneless music?
Wear your hair the way you choose it?
I think you get it, then you lose it
Why can't you just be normal?

Can't you make yourself conform?
Do anything that's near the norm?
Don't you know there's a uniform?
Why can't you just be normal?

Why do you hang with those dropout friends?
Dress how you like, ignore the trends?
Your oddness seems to know no ends
Why can't you just be normal?

Why do you have to say that stuff?
Me and the others have had enough:
Why must you make our life so tough?
Why can't you just be normal?

Why do you flinch from being praised?
Why can't you tell that I'm amazed?
Can't you see that my eyebrow's raised?
Why can't you just be normal?

Your posture comes across as rude
Your face is plain and your nails are chewed
You're not even eating normal food
Why can't you just be normal?

Why don't you walk like others do?
Look at me when I talk to you!
Don't speak unless you're spoken to!
Why can't you just be normal?

Why must you flap and skip and spin?
Screech and make that frightful din?
What headspace are you living in?
Why can't you just be normal?

Why do you sign instead of speak?
Don't you mind being thought a freak?
A nerd, a loser, weirdo, geek?
Why can't you just be normal?

No-one likes the way you're sitting
Won't you even try to fit in?
I've done my best but I feel like quitting
Why can't you just be normal?

You're making people stop and stare
You do things that I wouldn't dare
No-one likes you - you don't care
Why can't you just be normal?

You have your strengths: it's such a shame
Why can't you play convention's game?
Then everyone can be the same:
A perfect world of normal
Calling all contributors!
We want to share the amazing archive of autistic prose, poetry and art that is the Spectrum magazine. If anyone who contributed to the magazine doesn't want their work to be reproduced, please email us at content@nas.org.uk and we will remove it.

Subscribe to the paper magazine
A subscription will pay for four issues of the Spectrum magazine, delivered straight to your door. Visit our online shop to order your subscription today.

Subscribe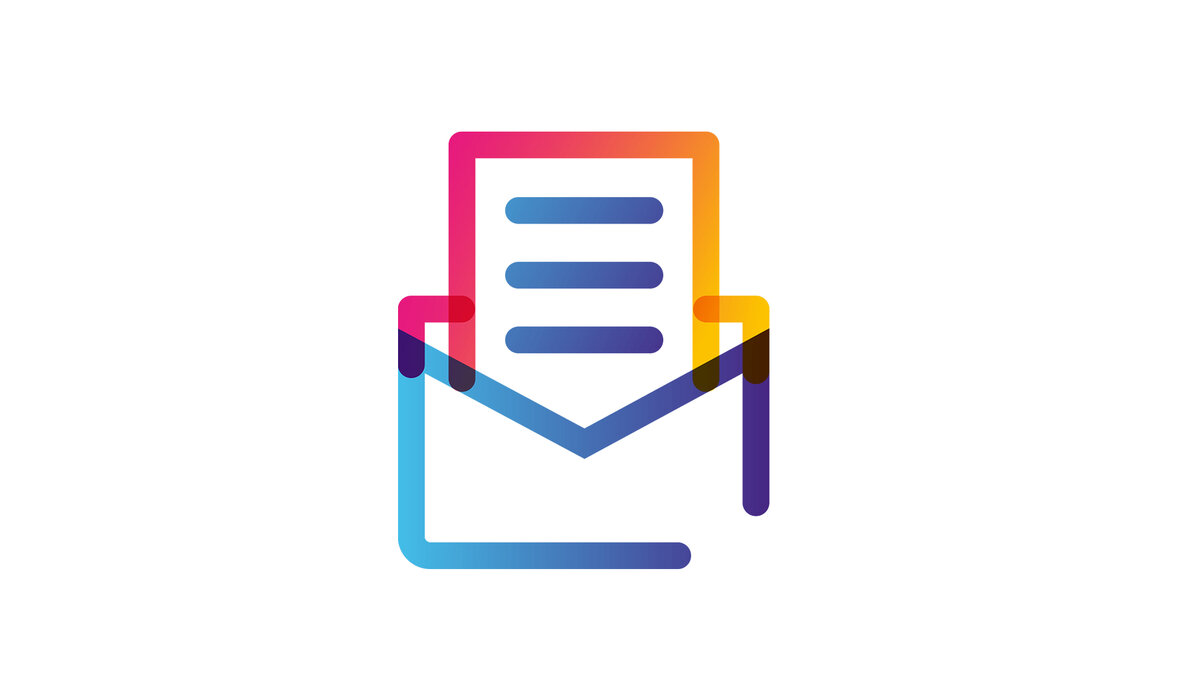 Submit work and our rules
Whether you have an article, piece of artwork or a poem you would like to be considered for inclusion, please send it in and it could appear in a subsequent issue.
Find out more