A thank you from our Chief Executive to our supporters
Published on 03 April 2020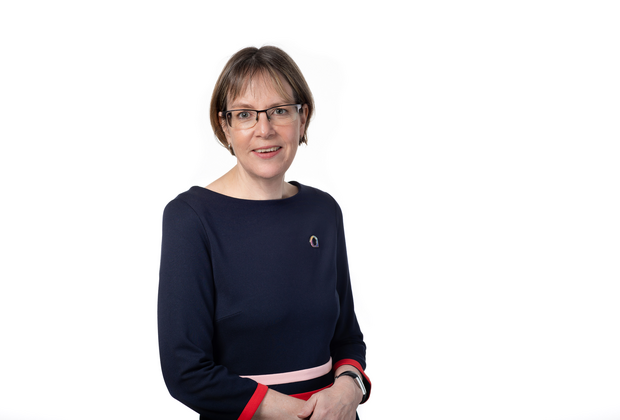 Dear everyone who has got involved with World Autism Awareness Week 2020,

While we've entered World Autism Awareness Week in extremely difficult times, particularly for autistic people and their families, we are really grateful to all of you who have helped to raise funds and spread understanding of autism this week. We have been really impressed by autistic people, families and other supporters going above and beyond to help us transform lives and change attitudes. Thank you all.

I want to say a special thank you to Andrew. His plans for his '7k for 700k fundraising challenge' had to change when he could no longer walk his route along his local canal paths. His new plan is to photograph coloured objects in the house and garden, to theme his challenge around the 'Spectrum', then do the 1k walk per day as his allotted exercise. And to Catherine, who ran around and around her garden enough times to reach her 7k target - her Strava evidence of this certainly made me smile.
Click Catherine's Tweet below to see her remarkable Strava image
"Today's 7k for 700k run for @autism was round the garden. After many many revolutions, I now have a new found respect for goldfish, hamsters and spinning tops! Donate here to support #AutismAwarenessWeek. Charities have never needed your help more.https://t.co/CD4ETfm9Jz pic.twitter.com/pBMPUzBQDx"
Catherine Gater (@CatherineGater) March 31, 2020
Darren, who is autistic and works in our London office, is still completing his 15k Spectrum Night Walk this Saturday as planned, it's just that he will be at home and it won't be at night.

Thank you everyone for your creativity and your ongoing determination to support autistic people and families. And there's still time to get creative with your own 7k for 700k challenge if you can.

Despite coronavirus, we have continued to spread understanding of what autistic people and families want the public to know. Almost 200,000 people watched our video of tips that everyone should know about autism – if you missed it, watch it and share it here. And lots of families sat down to watch the fabulous new episode of hit animation Daisy & Ollie, featuring our ambassadors Christine and Paddy McGuinness, over on Milkshake! on channel 5 yesterday – which is still available on my5 catch up. I've also been enjoying seeing people using our autism awareness learning resources to teach classes online or to homeschool children. And employers have been sharing workplace resources to help increase understanding of autism among staff. It's more important than ever that people understand what it's like to be autistic and support each other.

There are still lots of ways you can raise awareness and vital funds, and get advice and support from our charity during this difficult time. Please visit our website to see all our coronavirus resources, information and support for autistic people and families here. Find out the inspiring ways you can still get involved from your home.

Good luck to everyone raising awareness and funds this week, including our amazing Spectrum Night Walks participants, many of whom are taking on the challenge tomorrow, just in a slightly different way. Your support is invaluable during these challenging times.

With very best wishes to all of you in the weeks ahead

Caroline Stevens
Chief Executive